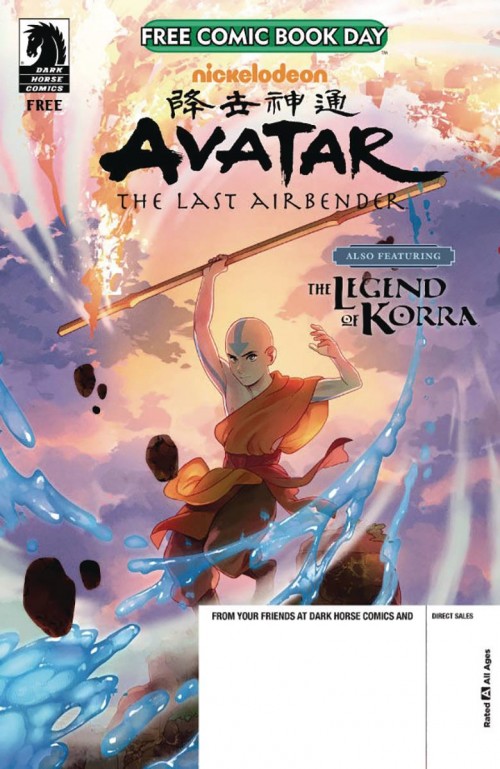 FCBD 2022 Avatar Last Airbender Legend Of Korra #1
$1.99
Quantity
Add to Cart
Add to Wishlist
FREE COMIC BOOK DAY
Both your favorite avatars return in two all-new stories from Avatar: The Last Airbender and The Legend of Korra! Dive into the fun for Free Comic Book Day, and expect excitement, familiar faces, and a hefty helping of shenanigans! Exclusive Original Material Rating: All Ages

Date Available: 04/13/2022

BONUS REVIEW by

Luke S.








You like fun, don't you? Well, if you wanna read a fun comic you've come to the right place! All of the ATLA and LOK comics have been fantastic, and with the new push of Avatar Studios bringing even more Avatar and Korra content this is a great continuation! Haven't read any of the previous comics, no worries! This is still a great standalone story everyone can enjoy, from casual fans to Avatar fanatics! 10 out of 10 grahams



I give it 10 out of 10 Grahams


FREE COMIC BOOK DAY
Both your favorite avatars return in two all-new stories from Avatar: The Last Airbender and The Legend of Korra! Dive into the fun for Free Comic Book Day, and expect excitement, familiar faces, and a hefty helping of shenanigans! Exclusive Original Material Rating: All Ages

Date Available: 04/13/2022

BONUS REVIEW by

Luke S.








You like fun, don't you? Well, if you wanna read a fun comic you've come to the right place! All of the ATLA and LOK comics have been fantastic, and with the new push of Avatar Studios bringing even more Avatar and Korra content this is a great continuation! Haven't read any of the previous comics, no worries! This is still a great standalone story everyone can enjoy, from casual fans to Avatar fanatics! 10 out of 10 grahams



I give it 10 out of 10 Grahams